Post by jules on Jun 17, 2016 12:39:48 GMT -5
Day One
-Name your new pet
-Why'd you name it that?
-What do you think of your new pet?
-What personality does it have?
-Find your new pet's favorite food
-Find your new pet's favorite toy
-Introduce your new pet to the pet you picked to take part
-Why'd you pick this pet to take part?
-Give background information on the pet you picked to take part. Where'd you get it? Why'd you get it in the first place?
This is dog4, or now known as Acrylic...
..."Who, me?"

Acrylic was renamed because his tail looks like a dipped paintbrush...paint...acrylic...
He seems like a sweet dog. My initial impression of him is that he seems quite curious about his new home, since he was sniffing around anytime we went back and forth from the Toy Closet to the Playpen.


I decided to see if Acrylic was hungry, and offered him a wide variety: leftovers, watermelon, ice cream, oatmeal, and two choices of dog food. He decided to check out the ice cream...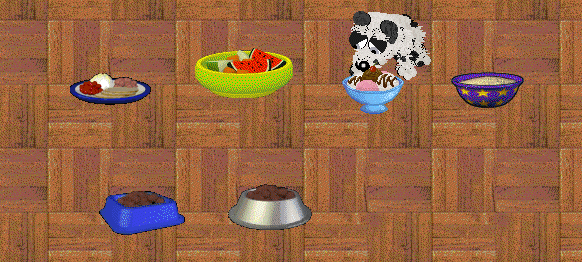 ...but ultimely settled on some dog food.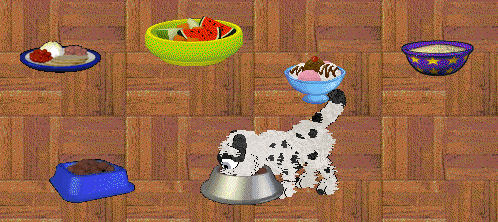 After almost every bite, he had to look up at me. Yes, Acrylic, I'm still here
He finished almost all of the dog food off, then had a few bites of oatmeal.
Then, a quick nap.
He still had some energy left, so I grabbed a few toys for Acrylic to play with.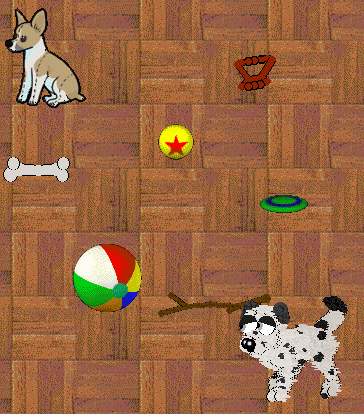 The stick was the first victim...
...and it was a good choice. He carried it around quite a while.
He played with the star ball only long enough to trip. I don't blame you for sticking with the stick, Acrylic; at least it didn't trip you
So, back to the stick it is. Even when it was right beside another toy, he chose the stick.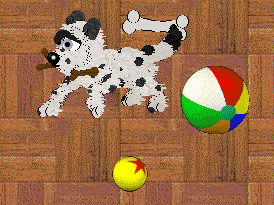 We played fetch for a little bit while he was the only dog out. This is when I realized that he is a careful and 'neat' dog. When I had all the food out for him and then all the toys, he didn't run around like a mad man messing everything up. Instead, he chose the item he wanted and left everything else alone.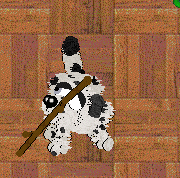 Them, time to bring out Gee. She doesn't really have an interesting story. I've always liked this file, so I finally adopted one from the AC. I've only had her a short time, since May 22, and thought this would be a good time to get to know her, as well. When I first brought her out, Acrylic was curious about the new dog, but Gee ignored him.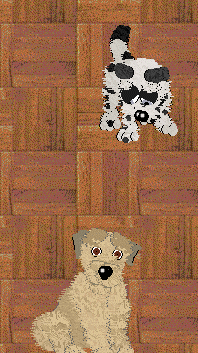 "Wait, there's another dog here?" Wow, Gee...very observant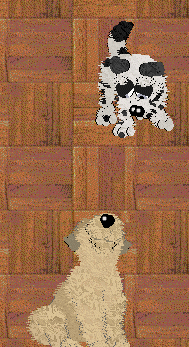 They seemed to really hit it off. Acrylic initiated playing, and it took off from there.
The two played together very well, and Gee must have been taking Acrylic under her wing since she was older, but the whole time, she was so gentle and protective of him. She kept bringing toys to him--the stick, tugtoy, and star ball.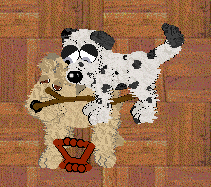 They played together so well with no fighting--Acrylic and Gee both seem friendly, luckily--, so I left them alone to play for a while, before putting them up for the day.