Post by Amy @ Maplewood Kennels on Feb 18, 2019 21:51:33 GMT -5
I know paranoiapaige is also doing a thread with her new Sammie pup from Alex@Gotham, but I am so, super excited to finally have a Sammie pup of my own to raise from Gotham lines that I am making a post too!
I have been naturally raising since 2004 and raise all of my petz naturally, but I haven't posted a thread here at RKC for a while. I'm not sure how updated I'll keep this post either, but I will try!
Meet;
Gotham's Totally By Chance 'Larry'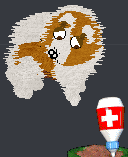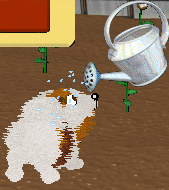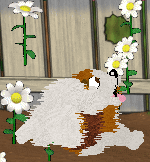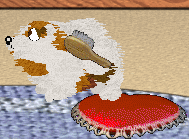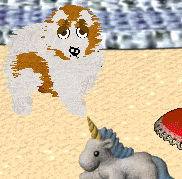 Larry arrived today and I was so excited to meet him! Unfortunately I was missing a breedfile and couldn't find it anywhere for most of the day. Neon in the Petz Hacking & Coding Discord chat directed me to where I could download it and Voila! I finally got to meet my boy!
I have to say, I haven't been this excited about getting a pet in a really long time. He is just already super special to me, there's just something about him that I love <3
When I brought Larry out, he started coughing and sneezing so I gave him some medicine which helped him feel much better. I took him to the back yard where he could explore and get familiar with his new home. While watering the garden he snuck under the water and I could tell he really loved getting water poured on him!
After exploring the back yard a bit, I took him inside to check out the family room. He checked out some of the toys, napped on the heart pillow, & got a good brushing.
Coming from awesome show lines, I decided to see how he is at posing. He is STELLER! I Love his pose! I am really excited to get him in the ring, but not until he's fully grown. Unless we find some puppy shows of course.
Finally, he settled down with a nice bone.
I will be active with this boy at Dukes Group & The Petz Farm Forum, Pose shows here at RKC, Whisker Wick, & Petz Showing Central on Discord, as well as in Companion, Obedience, & Petz Citizen Scheme over at PKC.
Thank you so much for my pup Alex!
Also.... I chose his show name 'Totally By Chance' because that is how I found him up for adoption. I rarely look at adoptions here at RKC because I am tempted by too many. I almost never look in the non-freebies board.
Anyways, excited to have him and excited to see how he does in the show rings! I'll try to keep this updated